We get a lot of requests for a sewing machine that would be ideal for children, beginners, students, or the casual sewer. Rather than list them here, we have created a sub-site specifically for Beginner Sewing Machines.
For our recommendations for basic mechanical beginner sewing machines, check out beginnersewingmachines.net – Click Here
Sewing Machine Reviews:
Previous – Sewing Machine Reviews
---
The Right Stitch has teamed up with Allbrands to expand our product recommendations. Allbrands is one of our sales affiliates and offers not only a huge line of sewing machine products, but also embroidery, knitting, quilting, commercial & industrial machines, accessories and much more.
Even though Allbrands sells many different products, such as appliances and vacuums, they definitely know about sewing machines and are always there for support and to answer any questions you might have. Use our link to below to access Allbrands.
---
Arts, Crafts & Sewing: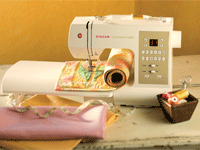 Save on Crafting Essentials at Amazon
---
Like The Right Stitch on Facebook
---