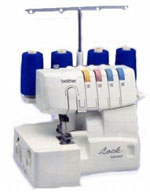 Brother 1034D Serger/Overlock Sewing Machine
Give a professional look to your next project with serged seam finishes. Seams lie flatter and look better with an overlock stitch. Home decor projects often suggest the use of a serger for rolled hems and secure seams and differential feed.
Choose from a 3 or 4 thread look and enjoy the new and easy threading method. The 1034D features two needles and 3/4 thread with differential feed. Create stitches from 2.0 to 4.0 mm in length. Differential feed ratio of 0.7 – 2.0 gives improved stitch quality. Free arm makes it easier to sew sleeves, trouser legs and other hard to reach places.

Easy threading
The 1034D has easy to follow, color-coded lay-in threading, and the lower looper threading system is designed to make sure the thread stays right in place.
Versatile stitch options
Choose from 4 thread overlock, 3 thread overlock, narrow hem, rolled hem, and ribbon lock stitches.
Fast, up to 1300 stitches per minute
Saves time, and delivers high quality stitching, even at up to a high 1300 spm speed.
Versatile stitches functions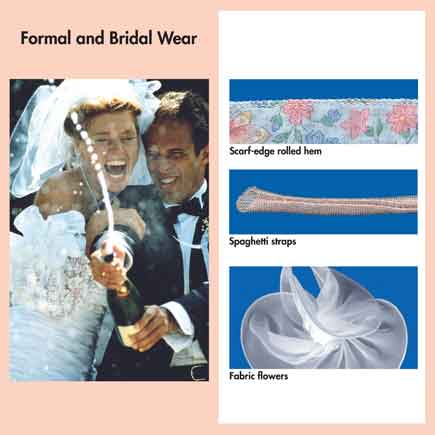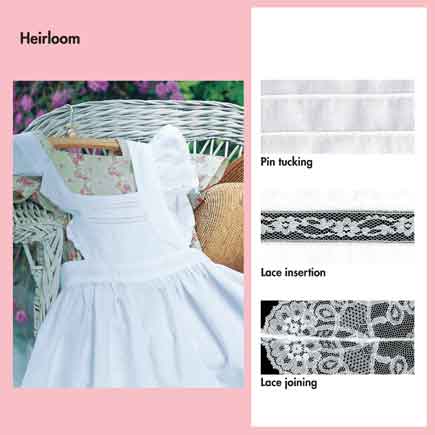 Check out over 700 Customer Reviews of the Brother 1034D Serger – Click Here!
Please note that the Brother 1034D Serger does not have a cover stitch or chain stitch. If you require either of these stitches, we would recommend the more advanced Brother 2340CV Cover Stitch Serger – Click here for more info.
Happy Sewing!

Check out the Brother Lock 1034D Part 1 on YouTube
Check out the Brother 1034D Serger – Click Here!
We trust Amazon. They have competitive prices, fast shipping, a good return policy, and great customer service.
When price matching, always check for bonuses or extras that may be included at no extra charge, or for less than it would cost to purchase accessories separately. Some merchants offer the same merchandise in different combinations or packages. For example, you might find that the product comes with an extended warranty or extra accessories such as a case, thread, needles, etc. Make sure you take that into consideration when comparing values.
Also, take into consideration the cost of shipping because, in some cases, shipping can add a considerable amount to the total cost. Oftentimes, merchants will offer free shipping to the contiguous U.S. states.
---